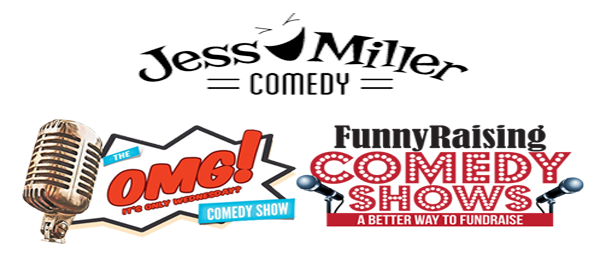 ST. PATRICK'S DAY EDITION!!  
Get ready for another out-of-this-world, HILARIOUS line up at The "OMG! It's Only Wednesday?" Comedy Show at the Hukelau on Wednesday, February 14th!  Featuring Marla Schultz (HEADLINER), Tom Eschelmen (FEATURE), Drew Lausch (OPENER) and Steve Rinaldi (HOST).
ONLINE TICKETING ENDS ON SUNDAY, FEBRUARY 11 AT 9 PM
Marla Schultz (Headliner)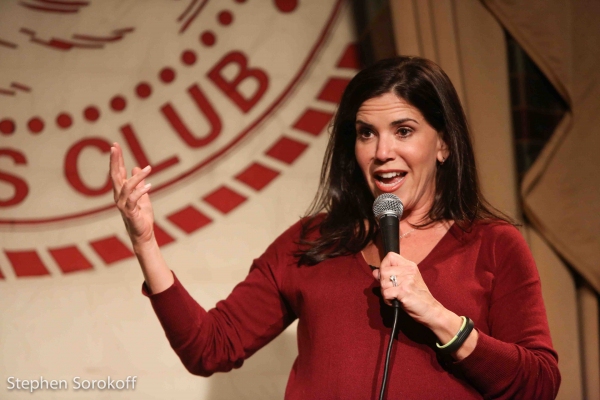 Marla Schultz is a headlining stand-up-comic, actress, public speaker and inventor of The Racktrap www.theracktrap.com. She toured the country opening for comedian Chelsea Handler, entertained the troops overseas and guest starred on several television shows. 
Marla is also a comedy festival favorite and this April she's performing at the Boston Women's Comedy Festival. Past festivals include the prestigious 25th annual Lucille Ball, Nantucket and LA Comedy Festivals.
Marla made her second appearance on the nationally syndicated show Comics Unleased and was a recurring cast member on the Oxygen Network's hidden camera show, Girls Behaving Badly. 
Guest starring acting credits includes TNT's Men of a Certain Age, FX's Dirt, E! Entertainment Television's The Entertainer with Wayne Newton, Ghost Shrink and Superstar Talent Agency, Sisters the film, Chutzpah, The Schmoole Glick Story, Sink or Swim and Idle Worship. Marla also co-wrote & co-starred in the LA Short Film Festival favorite, What the Feng.
Tom Eschelmen (Feature)

Tom Eschelman is a stand-up comedian and actor based in New York City with an upcoming television spot on Gotham Comedy Live. He has entertained audiences nationwide at distinguished clubs such as Gotham Comedy Club, Carolines on Broadway, The Hollywood Improv and The Comedy Store. He has also been selected to perform at the Hoboken, Asheville and Burbank Comedy Festivals and was recently awarded Fourth Place in the Manhattan Comedy Festival.  Tom's television credits include recurring roles on The Young and the Restless and All My Children.
Born in Ohio, Tom moved to Southern California when he was five, where he raised his parents, two brothers and two sisters. After earning an economics degree but failing to fit into the corporate world, he eventually found his struggles and frustrations to be the inspiration for comedy. Now if he can just get his mother to stop saying, "You need to be more like Ellen DeGeneres."
 Drew Lausch (Opener)

Drew is an actor and standup comedian proud to hail from Fargo, ND ( you betcha!) He recently performed in the World Series of Comedy-Boston, the Sacramento Comedy Festival, the Fingerlakes Comedy Festival, and the Laughing Devil Comedy Festival in NYC.
Drew's mission in life is to make others around him laugh, either on the stage or off. A love for Sailor Moon, cookie butter, and frozen pizza round out Drew's passions. If you ask him how he's doing he'll probably respond with "living the dream!"
Steve Rinaldi (Host)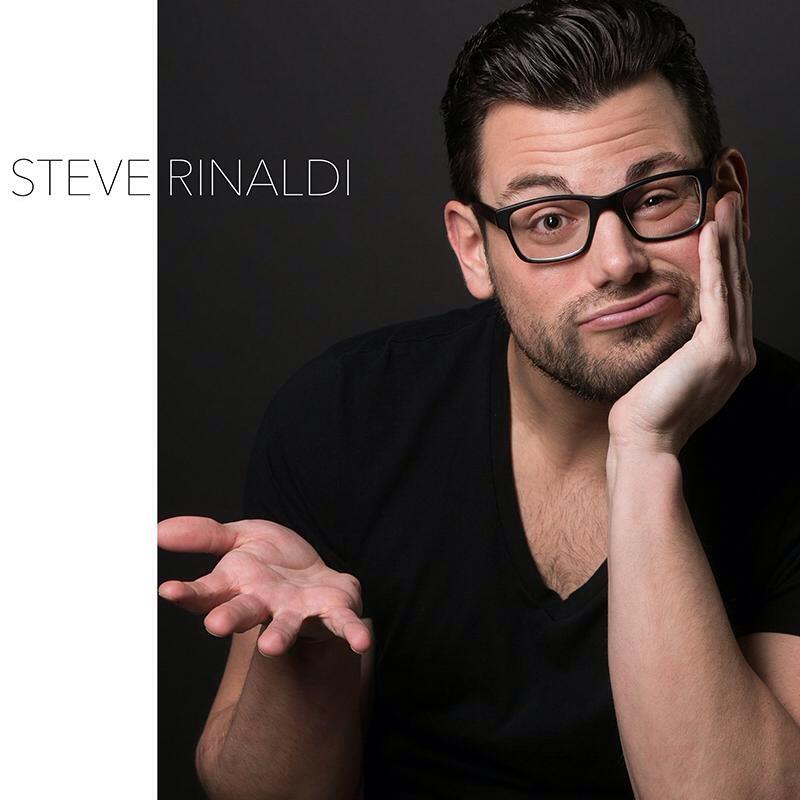 Super funny guy who doesn't seem to have a bio!
First 100 Tickets are ALWAYS FREE
A $3 service fee will be charged at the box office.  You MUST call and confirm your seats.  Due to no shows, we have a strict limit for FREE tickets.  If you have NOT confirmed your seats by January 31, tickets will be forfeited.  We aplogize for the inconvenience.
EARLY BIRD TICKETS 
Once these tickets are gone, they're gone!  We give out 100 early bird tickets every month.  No fees and no need to call the Hukelau to confirm your seats.  Because our show falls on Valentine's Day, we will sell out extremely FAST! Please don't wait to get tickets!
DONATIONS:  
Every month, we do something to give back to our community!  This month, we are collecting canned & boxed food to donate to a local open pantry/food bank.  Bring canned or boxed food to the show and get $10 off general admission.  Use DONATEFOOD in the promo code to get the discount.
Want to get a group donation going?  The group that brings in the most food will win 10 tickets to April's show!  Contact Jess for more information!
Donation Suggestions:
Cereal

Canned Pumpkin

Canned Yams

Cranberry sauce

Boxed stuffing

Dried Macaroni

Canned Tuna, Salmon

Canned Chicken or other meats (i.e., vienna sausages)

Canned beans

Dried Beans

Canned soup and stews

Peanut butter

Jelly

Nuts

Canned Chili

Trail Mix

Rice

Oatmeal

Pasta (especially whole grain)

Diced Tomatoes

Canned Vegetables

Cooking oils (such as olive oil or canola oil)

Flour
For food safety reasons, items like rusty or dented cans, unlabeled packages, or non-commercially packaged food cannot be distributed. The same goes for perishable items AND opened containers.
ADVANCE TICKETS:
$7.50  Use  OMGCOMEDY314  for 1/2 off tickets or call the Hukelau at 413-593-5222.
GENERAL ADMISSION: $15 charged at the door.
Box Office: 413-593-5222
Doors open at 6 pm | Show starts at 7:30 | Tickets: $15 Gen Admission.  Military & Veterans are FREE with Gov't ID.  Please contact Jess to reserve seats.
Lineup subject to change without notice.  
ALL SALES ARE FINAL.  NO REFUNDS.